Countless Palestinian Futures
Developed with Sarona Abuaker

Conversations around Palestine are often framed either in historical terms or the present. But what and where are the tools that help us think through what a return to Palestine could be? Countless Palestinian Futures is a game that aims to stimulate the imagination by helping people develop tangible outcomes and ideas around Palestinian futures. Questions are framed around near, medium and long term futures that spark conversations and challenges players to consider Palestinian futures.

A few examples of questions:


What would the impact to surrounding Arab countries be if the majority of their Palestinian populations left?
What would be done with the Apartheid Wall?

What form of governance would Palestine have?
What strategies could be put in place to address the climate emergency?
What urban planning and transportation strategies could be put in place to address private automobile ownership?

Countless Palestinian Futures is an engaging, discussion-based game featuring over an array of questions grouped under six themes. The game is designed to be played with 3-6 players or to be used as a question that sparks a conversation between two people.

Countless Palestinian Futures was developed for the public programme of the Stateless Heritage exhibition. It was trialled at the Mosaic Rooms in October 2021. A second event took place at MayDay Rooms in September 2022 as part of the Anti University festival.


Presentation on Countless Palestinian Futures for SOAS Middle Centre (February 2022)

Event photos courtesy of the Mosaic Rooms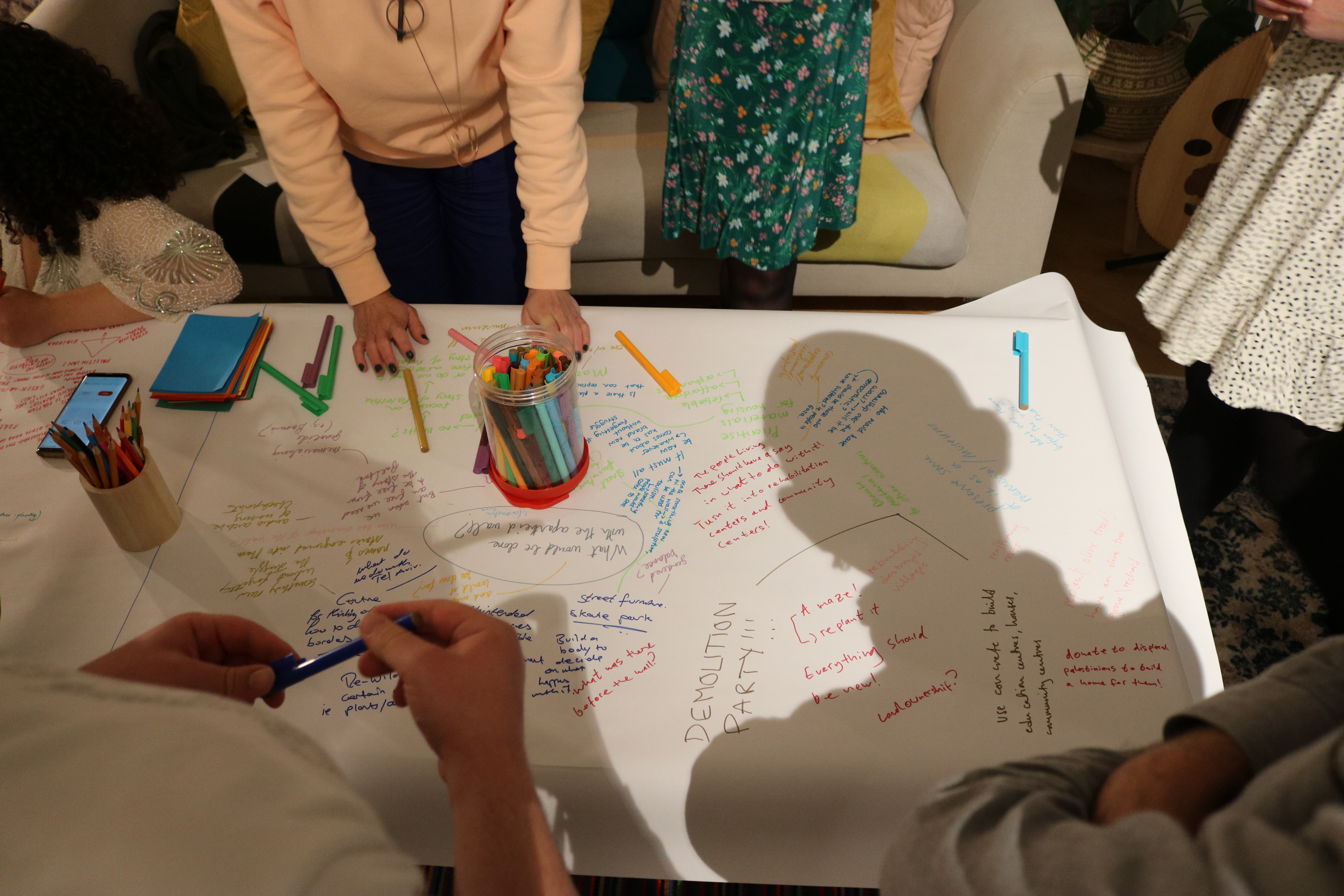 Danah Abdulla・2022 ・ this website is always under construction