Nour Festival of Arts (2013–2016)


The Nour Festival of Arts is a yearly festival based in the Royal Borough of Kensington and Chelsea (RBKC) in London, UK. Taking place every October and November, Nour is a celebration of the very best in contemporary Middle Eastern and North African arts and culture. It aims to challenges preconceptions, sparks debate and provides insight into culture from across the MENA region. RBKC commissioned me to create a new identity for the festival, catalogue, signage, invitations, text editing, consultancy, social media banners, posters,invitations and postcards.


"10,000 copies of the Nour 2013 brochure were printed and distributed in September by festival partners [...] to art galleries and centres across London, and locally in council offices, the tri-borough libraries and local community groups. The brochure proved to be extremely popular, in no small part due to its high quality design, so a reprint of 5,000 copies was needed for the second half of the festival" (Report Nour Festival of Arts 2013).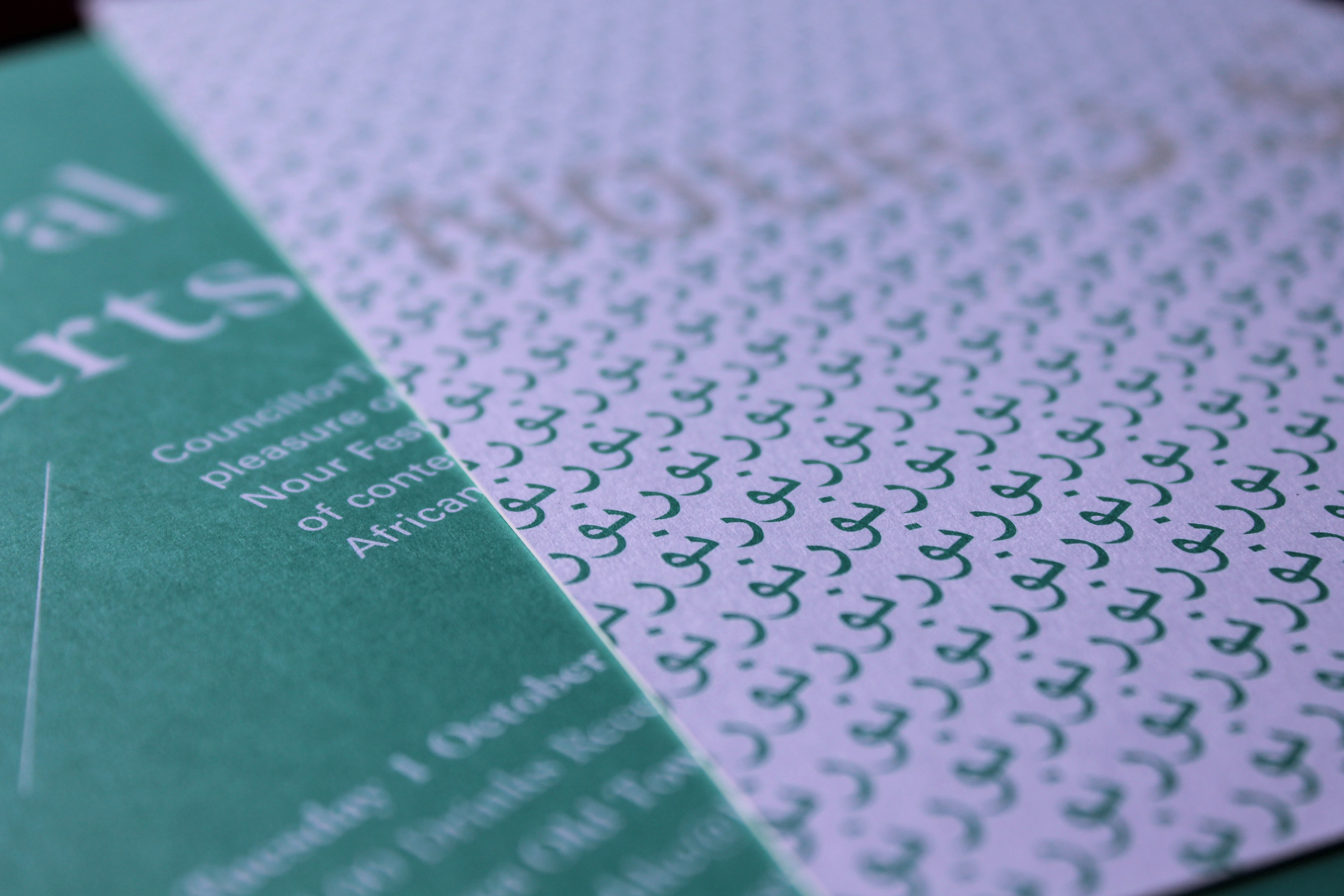 Danah Abdulla・2022 ・ this website is always under construction